The Husky Swimming Foundation is still receiving press, which at least means that the foundation's mission and goals have a chance of being heard–and hopefully met. Recently, King5 News in Seattle did a piece on the foundation's activities, including interviews with Board Member Catherine "Cat" Clark and swimmer Clinton Stipek.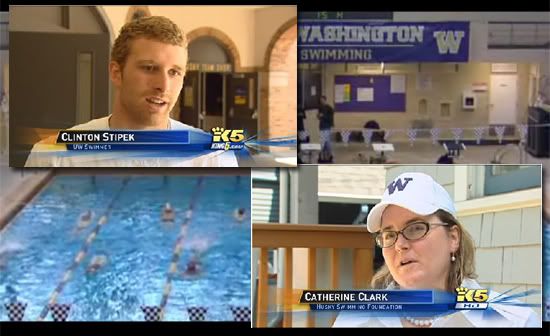 As of now, the Husky Swimming Foundation is working to further organize itself and clarify their short and long term goals. As stated on their website: "The Foundation Board of Directors will be meeting on June 5th to discuss the results of these meetings and to develop a game plan for moving forward on all of these issues as a cohesive group of alumni and swimming supporters."
The foundation is set up to take donations–so skip that $5 Starbucks coffee you were going to get and give whatever you can.
> Visit HuskySwimmingFoundation.com for the latest news or to make a donation