Here is the latest update from Larry at ESynchro Age Group National Championships in Gainesville, Florida:
Monday night is 11/12 finals . The top ten routines in each event go to the finals competition and no Cincinnati team will be represented in the 11/12′s this year. Our girls did great against some very strong teams. They will get to watch the US National team swim tonight and that will inspire them to work hard for next year. Great swimming girls!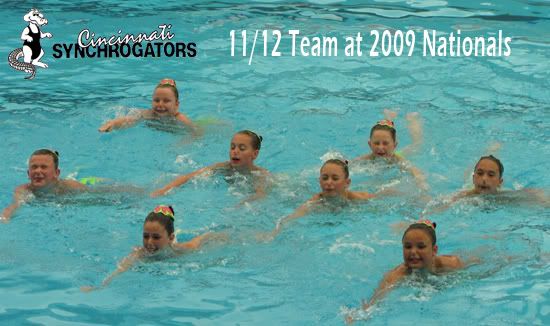 13-15 Competition started tday
After the preliminary team swim, the 13-15 A team is in 8th place and headed to the finals!! The B team had a great swim finishing in 34th place. The trio of Handleton, Johnson and Smoot finished in 19th place and the trio of Connor, Handleton and Justice finished in 23rd place. The Handleton/Smoot duet finished the preliminary round in 23rd place and the Lekson/McAuliffe duet finished in 30th place. Solos and figures tomorrow morning/afternoon and finals tomorrow night.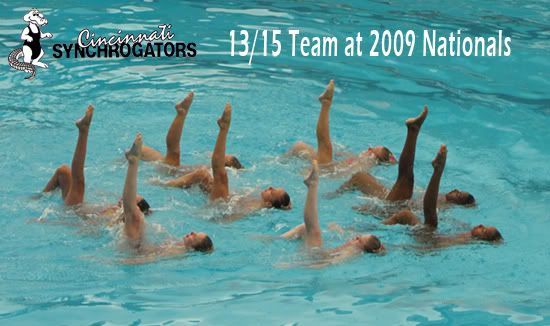 The chaperones are holding up pretty well. Keeping the girls fed and on time to their events is a full time job! The girls are so much fun to be around though, it's worth it!
- Larry
Follow Larry's report from ESynchro Age Group National Championships by subscribing to the Synchrogators RSS feed on Kast-A-Way Blog, or click here to reveal only Synchrogator posts.