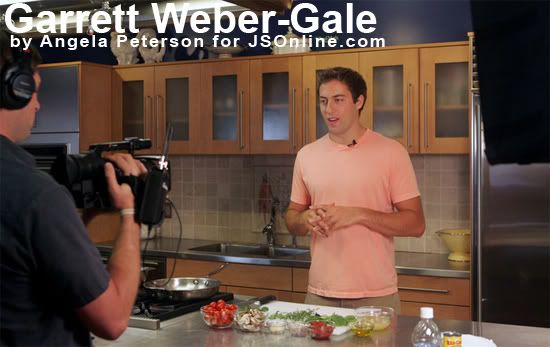 Image credit Angela Peterson for JSOnline.com
An article by the Milwaukee Wisconsin Journal Sentinel Online titled Looking beyond swimming career, Olympian Weber-Gale has 5-year plan for fame in food talks about Garrett's training in the kitchen on his road to becoming a foodie icon.
With the passion of an Olympic athlete, Garrett has already been training hard, and taking risks – spending weeks in an Italian kitchen, and already making appearances in episodes of Wisconsin Foodie.
The photos from JSOnline.com show Garrett on the set filming 13 one-minute episodes of "Athletic Foodies" which will begin airing Oct. 13 on WDJT-TV.