I've gotten a chance to check in with Jack Kubacki, swimming star of the promotional short film Topping Point, after his summer in L.A. But what has dancer Caitlin Kinney been doing since appearing in the film and finishing her season on So You Think You Can Dance?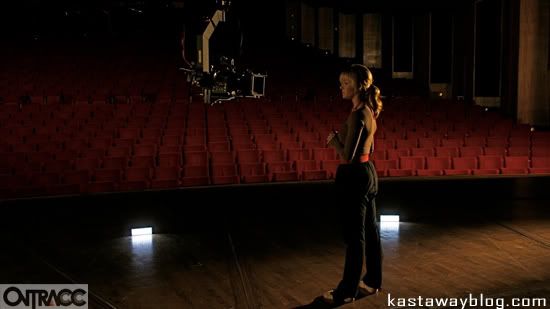 Since September, Caitlin has been on tour with the rest of the Top 20 from SYTYCD Season 5. The Season 5 Tour will continue through November 21st, 2009 with a final stop in Everett, Washington.
Caitlin managed to pick up her own copy of the short film Topping Point during her busy tour schedule. You can find out more about the film by becoming a fan of the Facebook Page.
Below is one of my favorite dances performed by Caitlin during SYTYCD Season 5, the now famous 'Jai Ho' Ballywood dance:
http://d.yimg.com/static.video.yahoo.com/yep/YV_YEP.swf?ver=2.2.46